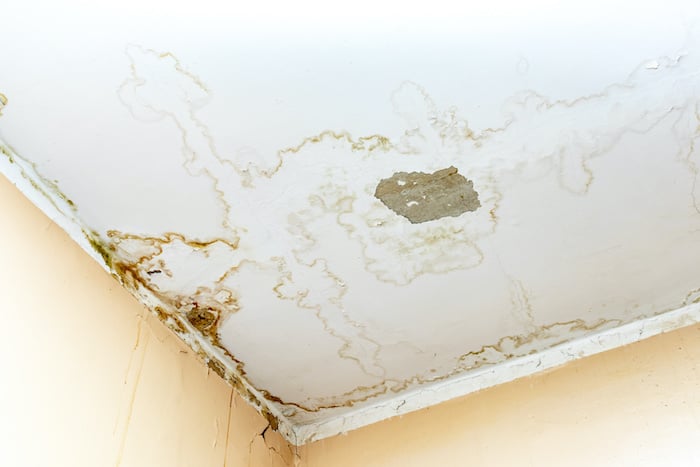 Ceiling leaks are a plumbing issue that can be detected by blistered or peeling paint, dripping water, and discoloration on your ceiling. 
A ceiling leak is a sign that there is another problem with your home plumbing system or roof.
If you notice your ceiling has these problems, you'll need to track down the source of the problem before you can proceed to fix the problem yourself or call a plumber to fix it for you.